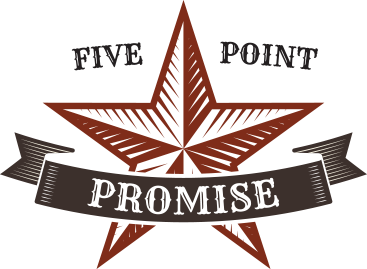 Remodeling and renovations aren't just about the end product, they are also about the process. That's where our 5-point promise comes in.
What our clients think about us matters to us. Here's what we promise you from the outset.
1. Prompt & Clear Communication
We're eager to hear from you. Expect a warm and friendly tone from the moment we begin communicating. Also you can expect all voicemails, emails, and texts to receive a response within hours, not days. We're committed to this level of communication before, during, and after the sale.
2. We Listen. We Advise. We Value You.
Our business was deliberately designed so that our clients have direct contact throughout the project with owner Greg Ulrich. Our clients are at ease with Greg as their main point of contact. Together, we assist you with design, product selections and all decisions you need to make during the remodeling process. We work hard on our systems and processes to give you a fun remodeling experience and a beautiful finished project.
3. Excellence in Design & Workmanship
A successful remodel doesn't just happen. True harmony must exist between designing and building. We realize the design must match your desires precisely, so we're willing to patiently walk through that process with you. Once we begin building, you can expect us to stick to the plan and manage everything from ordering the right materials to scheduling every phase (so you don't have to).
4. Custom Client Portal
Everyone has heard the horror stories: being in the dark on decisions, being overwhelmed with choices, and losing hope in the remodeling process. With our online custom client portal, you'll have access via your phone, tablet, or computer to all of your selections and updated progress photos, as well as upcoming work schedules and all of our communications and paperwork in one easy to use place. We've invested in our custom client portal so that the remodeling process is easy, informative, and hassle free.
5. A Clean Jobsite
Let's face it—jobsites aren't fun for you. We promise to make it as easy to deal with as possible by maintaining a clean, organized, and safe work area with minimal disruption to your family's routine. That means tarps, covers and dust barriers; no smoking on the jobsite; and materials and tools that are stored neatly and safely. Being considerate and respectful of your family's needs is very important to us.
KGT offers the BuildClean dust control system to help keep homeowners' remodeling projects clean and safe. According to research, during a remodeling project five to eight times the normal amount of dust and debris particles can accumulate in the air. This system is designed to eliminate up to 90% of dust and debris during a home remodeling project.
---