Progress Report – Shadow Wood at the Brooks
A couple of weeks ago, We began a remodeling project in Shadow Wood at the Brooks. As nice as it may look now, the customers felt enclosed and wanted a more open floor plan. So we took some walls down and ended up with an open view to the kitchen and family room as soon as you walk through the front door.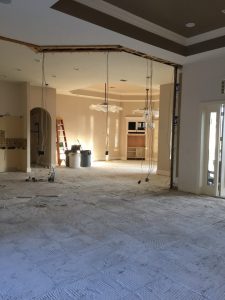 This is what it looked like after the tile and wall were taken out. This was the last picture taken after the first day of demolition, the first stage of any remodeling project.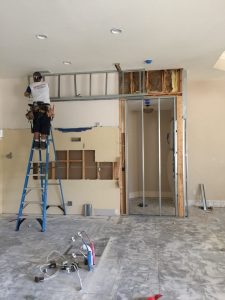 Afterwards, framing began as we gear the project to start looking like it was meant to, closing off walls and a door here and making soffits for the new kitchen cabinet design.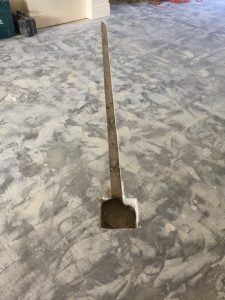 And to wrap the first couple of weeks, we end by making these trenches in the concrete for floor receptacles that will be under the couches for light fixtures on its either side. The electrician will take this from here in the coming days.
Progress report submitted by KGT Remodeling Lead Carpenter Daniel Thuman.